Wonfit Drop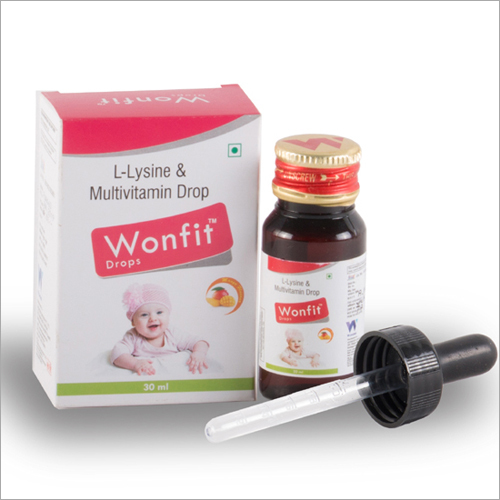 Wonfit Drop
Price And Quantity
Piece/Pieces

Any Bulk Order Pack
Product Description
Composition
Choline 25 mcg. + Flaxseed Oil 3 mg. + L-lysine 10 mg. + Vitamin B1 0.8 mg. + Vitamin B2 0.6 mg. + Vitamin B3 3 mg. + Vitamin B5 1 mg. + Vitamin C 40 mg. + Vitamin D3 200 IU + Vitamin E 2.5 IU / 1 ml.
Supportive In
Builds strong immune system
Promotes normal growth and development
Supports production of enzymes
Promotes bone health
Promotes skin health
Prevents different types of anemia
Contraindications
Wonfit drops are contraindicated in patients with hypersensitivity towards the ingredients of this health supplement. It is also contraindicated in those with vitamin A and vitamin D hypervitaminosis
Side Effects
Generally, Wonfit Drop is well-tolerated when administered as per the recommended dosage. Adverse side effects of this health supplement include nausea, upper abdominal pain, irritability, headache and fatigue.
Dosage
For infants below 1 year: 0.5mL
For 1 year old infants: 1mL
Or as directed by the physician/ pediatrician
Presentation
Wonfit Drops is available in 30mL bottle with carton.