Ownzyme Syrup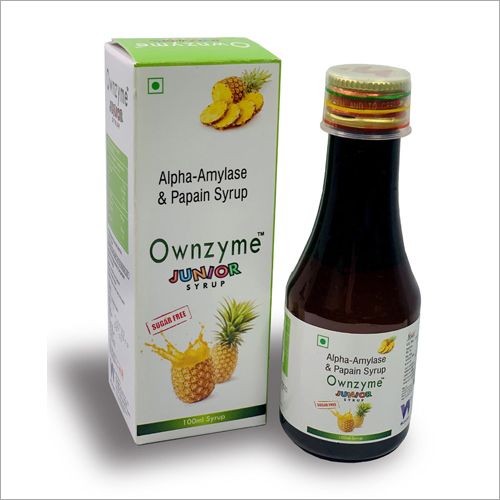 Ownzyme Syrup
Price And Quantity
Piece/Pieces

Any Bulk Order Pack
Product Description
Composition
Alpha galactosidase 25 mg. + Fungal Diastase 50 mg. + Pepsin 10 mg. + Lipase 10 mg. / 5 ml
Indications
Digestive Disorder
Metabolic Disorder
Fabry Disease
Cystic Fibrosis
Loss of Appetite
Pancreatic insufficiency
Contraindications
Hypersensitive to Alpha galactosidase.
Side Effects
Breathe hydrogen excretion and occurrence of bloating, abdominal pain, discomfort, nausea, flatulence, and diarrhea may occur.
Dosage
About 2 3 teaspoonful should be taken orally with hot or cold water after taking food in order to avoid gastric disturbance
Presentation
Ownzyme Syrup is available in 200 ml. pet bottle pack.