Ownzyme Drop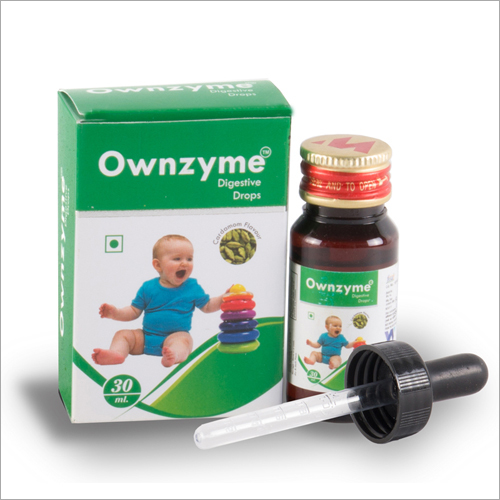 Ownzyme Drop
Price And Quantity
Piece/Pieces

Any Bulk Order Pack
Product Description
Composition
Alpha Amylase 20 mg. + Papain 10 mg. + Dil Oil 2 mg. + Anise Oil 2 mg. + Caraway Oil 2 mg. / 1 ml. Drop
Indications
Indigestion
Loss of Appetite
Dyspepsia
Colic Pain
Gas
Abdominal Distension
Contraindications
Patients with generalized or systemic infections or with disorders of blood coagulation.
Side Effects
Following side-effects are possible, but do not always occur. Some of the side-effects may be rare but serious.
Diarrhea
Temporary burning sensation
Stomach cramps
Allergic
Mild skin irritation
Skin rash
Bowel blockage
Nausea
Belching
Skin rashes
Dosage
0.5 ml. or 12 drops or as directed by the physician.
Presentation
Ownzyme Drop is available in 30 ml. pet bottle packing.